Diverse Markets
If you are passionate about helping your community as a financial services representative, we are here to help you every step of the way.
Diversity isn't a program or a short-term initiative. Our company has a long, rich history of serving clients from diverse communities. We believe having a diverse team of financial services professionals will enable us to serve a wider and deeper range of clients. Varied skill sets, experience levels and perspectives enable us to better serve communities.
As part of the community, you have the credibility and personal understanding to serve families, individuals, and business owners plan their financial futures. Whether you aspire to expand your practice or are searching for a new career, you'll be supported by a company and team who understand you – from in-language marketing and sales support and consumer research to management opportunities, recognition programs, and comprehensive personal benefits.1
Be part of company with a long history of working for diverse communities.


When working with a financial company, Asian Americans find it important to do business with a brand they already know. To reinforce our identity and commitment to Chinese consumers, this campaign brings to life the inspiring story of Christina, a third-generation Chinese American, and her father, and the importance of the legacy of their family's ice cream business.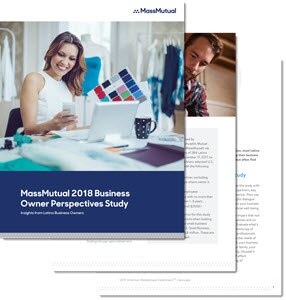 MassMutual is committed to the Latino community because we understand that relevant and engaging information in Spanish is critical to helping financial representatives connect with new customers. The Business Owner Perspective Study is the only industry study about Hispanic business owners that gives cultural insights into the concerns and needs of Latino businesses.
Eligibility applies only to those Financial Services Professionals who hold a full-time career contract with MassMutual and who satisfy certain production requirements. Eligibility for subsidized benefits and before-tax coverage is based on meeting certain production requirements. Benefit Plan provisions are subject to modification or termination. This material does not imply your eligibility for any one or all of the plans or programs described.

Financial Services Professionals are independent contractors and are not employees of MassMutual, its subsidiaries, or of General Agents with whom they contract.
1 Through MassMutual's LifeBridge free life insurance program, MassMutual insures the lives of qualified working people for the benefit of their children. A 10-year term life insurance policy, with a death benefit of $50,000, is provided. If the insured dies during the 10 years of coverage, the $50,000 is paid into a trust administered by the MassMutual Trust Co., FSB, and used to cover educational expenses of their dependent children. MassMutual pays the premium. There is no cost the insured or their children.

MM202508-302381